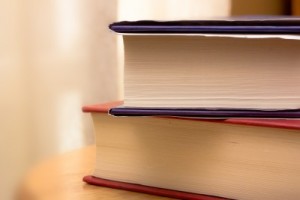 Certified Clinical Hypnotherapist, Reiki Master Practitioner, EFT Advanced Practitioner
Ms. Berg, a native Cincinnatian, graduated from Ohio State University in 1973 with a degree in Dental Hygiene. She practiced as a registered dental hygienist for twenty years. In 1998, she graduated from the Ohio Academy of Holistic Health (OAHH) as a certified clinical hypnotherapist and hypnoanaesthesia therapist. She then went on to complete her third level of Reiki instruction and became a Reiki master in 1998. Ms. Berg is currently in private practice in Mason and Lebanon with an emphasis on helping others to access the power within to create positive change in their lives, release emotional blocks, and encourage self-healing. She has also been a mentor for the students in the Hypnotherapy Preceptorship program at OAHH, and has co-written a column for Cincinnati CityBeat entitled "Road to Wellness".
In keeping with her holistic practice of balance in mind, body, and spirit, Ms. Berg believes that artistic and creative pursuits not only bring us joy, but also are a powerful way to discover, express, and heal the inner self. After nine years at the Pendleton Art Center in downtown Cincinnati, she now paints in pastel and oil in her studio at Brian Manor in Lebanon, and her work has been shown in various galleries across the U.S.
Janet Berg Has Received Instruction And Certification In Many Areas:
Certified & Registered by The American Board of Hypnotherapy
Graduate of The Ohio Academy of Holistic Health – Division of Clinical Hypnotherapy
Graduate of Ohio State University – Division of Dental Hygiene
Certified Reiki Master Practitioner and Teacher
Certified & Instructed in The Skills of Past Life Regression by Denise Linn
Past Mentor for The Hypnotherapy Preceptorship Program at the Ohio Academy of Holistic Health
Past co-writer of "Road to Wellness" column (2001-2008) in Cincinnati CityBeat Newspaper
Certificate of Completion in Advanced EFT
Certificate of Completion in DNA2 & Core Belief Reprogramming (Theta Healing)